Vol. 34 No. 2 (2023)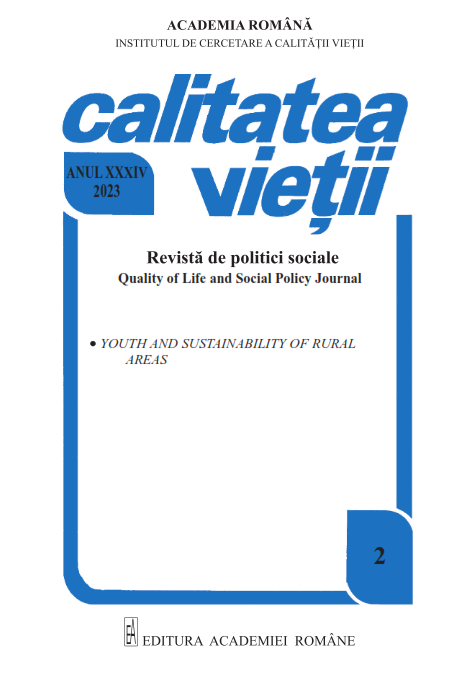 This issue was coordinated by Štefan Bojnec and Claudia Petrescu.
The issue contains accepted manuscripts published before they appear in a volume/ issue of Calitatea Vieții. Subject to change during the editing and production process.
The authors of this issue are: Štefan Bojnec, Claudia Petrescu, Valentina Milenkova, Albena Nakova-Manolova, Vladislava Lendzhova, Sonata Vyšniauskienė, Rūta Brazienė, Mateusz Smoter, Sylvia Danilowska, Omeed Agahi, Maria Isabel Pell-Dempere, Òscar Prieto-Flores.
Introduction
https://doi.org/10.46841/RCV.2023.02.01
Articles